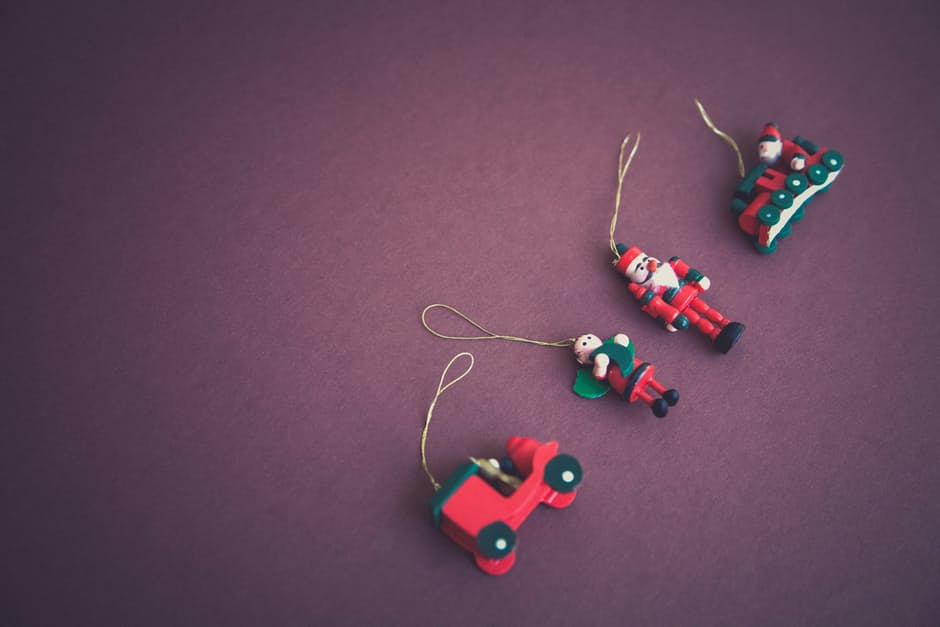 In our last post, we gave a comprehensive gift guide that should help anybody struggling to find a cycling themed product for their loved one. However, one thing we didn't cover is the office Secret Santa. When you're tasked with buying an affordable gift for a colleague that you don't know all that well, things can get tricky. You've probably got a spending limit of around 5-10 pounds, and it can be a challenge to find an appropriate gift within the budget.
But since we cyclists tend to be quite vocal about sharing our love for all things bikes, if you're lucky enough to have picked a cycling fan then you probably know about it. We're here to help you find them that perfect cycling themed Secret Santa gift.
Peloton Riders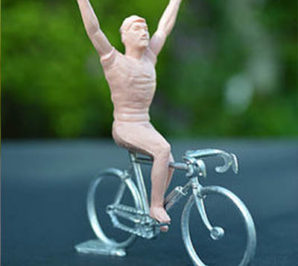 If you're looking at a very small budget, then a peloton rider model is almost definitely the best choice. From the agile sprinter to the triumphant champion, these little cycling models show cyclists in motion; they're also highly collectable and customisable. Coming in at just £3.95, they are the most thoughtful cycling gift you can get for under a fiver.
Alloy Racer Keyring

These bright and cheerful keyrings are a great choice for stocking fillers and Secret Santa gifts alive, adding a splash of colour to your gift. Investigate the recipient's favourite colour and choose the keyring that matches – adding a little extra personality to the present. Made using metal alloy rather than plastic, you can also feel confident in their quality.
Rider Tags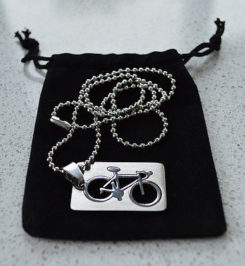 A unisex accessory, the rider tags are a stylish celebration of cycling – perfect for people who wear understated jewellery. Best of all, the design can be customised by the wearer, with a laser cut bicycle motif that can be popped out to alter the overall style.
At £12, this is one of the slightly more expensive items on our Secret Santa cycling gifts list, but it's still an absolute steal – and it's also one of the most interesting items of jewellery on offer, sure to bring a smile to the recipients face.
Blue Bike Necklace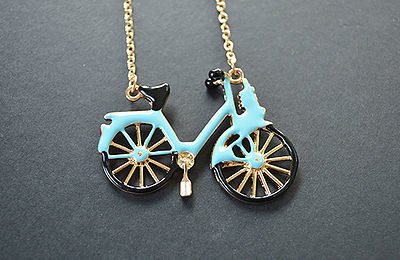 In stunning black, gold and light blue this striking cycling necklace is the perfect gift. It also comes in a stylish presentation box, adding a sense of luxury to the accessory. We think that this could easily steal the show at any Secret Santa gift exchange, as an attractive and considerate present for the avid female cyclist.
TT Keyring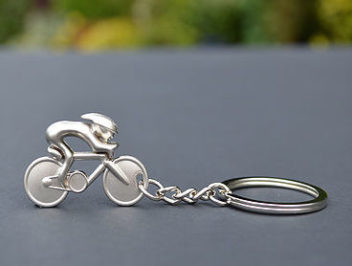 A high quality and durable keyring made from metal alloy with a satin style finish, this keyring has a streamlined design and a lot of personality. It's also something a little bit different, making it a Secret Santa present that you can be sure the recipient won't already have.
So there you have it, five easy gifts that will make buying for a keen cyclist that little bit easier – and ensure that you don't feel embarrassed in the inevitable case that people learn who each Secret Santa present came from!